CLICK on the LINKS below for INFORMATION & PHOTOS regarding the Proposed Cell Tower:
Compare & Contrast Photo Simulations:
~ Tree Line at site stands at 58′
~ Monopole stands at 130′, approx. 70′ above tree line
~ Monopine stands at 135′, approx. 75′ above tree line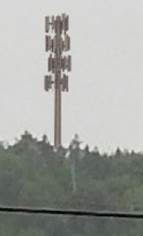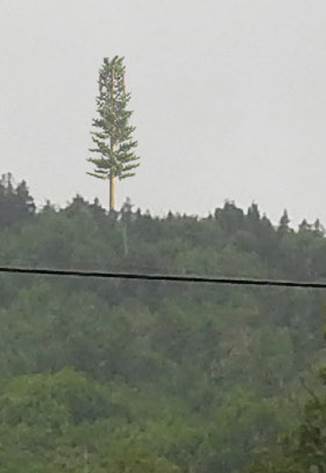 Mount Holly Select Board's Recommendation
Proposed AT&T/FirstNet Telecommunications Project
The Mount Holly Select Board recommends the proposed AT&T/FirstNet Telecommunications Project to be located at 581 Stewart Road South subject to the following conditions:
the monopole to be in the shape of a tapered pine tree with the branches becoming longer in length as they extend down the trunk to the natural canopy of surrounding trees
the monopine to preferably have 2.5 to 3 branches per foot
a whip antenna to be included for use by local first responders
With these conditions, we look forward to welcoming this project to the Town of Mount Holly along with the services it will provide both first responders and residents alike.
Tapered Pine Design Similar to This One: