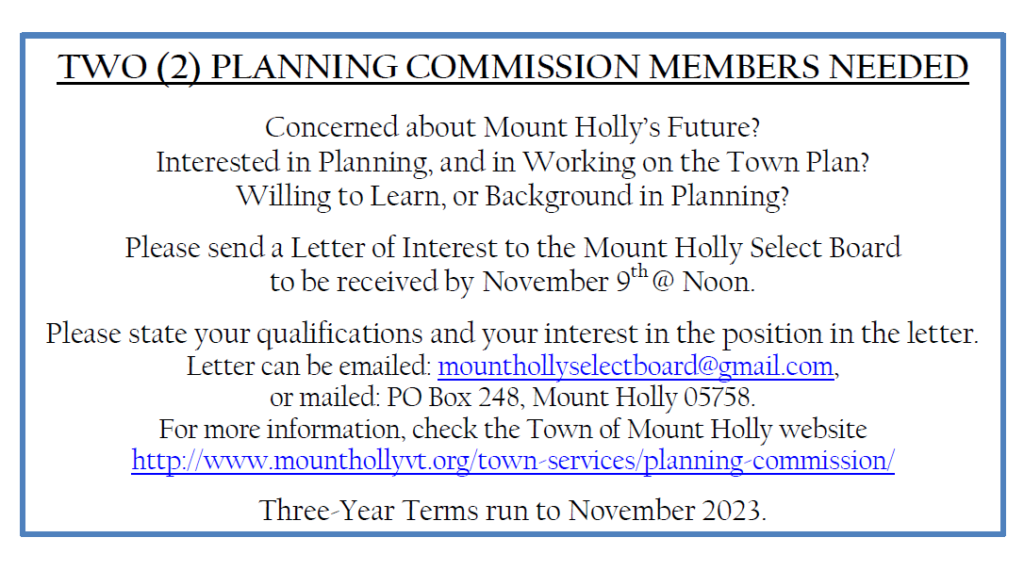 We love our dogs in Mount Holly
BUT
When not on owner's premises
or in a vehicle
Dogs must be on a leash
or clearly under verbal or non-verbal command of owner
And
A dog is not allowed to run at large in town
And
Dog-doo on any public property
or another's private premises
Must be picked up immediately
and disposed of in a sanitary manner.
Thank you for your cooperation!
(see full ordinance @ http://www.mounthollyvt.org/wp-content/uploads/2020/03/dog-ordinance.pdf)
Contact Animal Control Officer Laura Swartz @ 259-3976,
or text her @ 802-353-4492,
with any concerns.
Summer is Here!
Time for yard clean-up &
time for any junk-in-the-yard clean-up.
Remember, the Town of Mount Holly has a Junk Ordinance, click here for ordinance
Avoid the Ordinance!
Keep Your Yard Junk Free!
Thanks for your part in keeping
Mount Holly looking fine!
Mount Holly Town Office Now Open to the Public
The Mount Holly Town Office is now open to the public with the following health & safety guidelines to be followed:
must sign Contact Tracing Log upon entering
must practice strict social distancing of 6′ or more
facial coverings are required
no more than one person per 100 square feet – a maximum of 5 people in the public space
Thank you for your cooperation and understanding as we navigate through this pandemic together with the continued good health of our community as our primary concern.
MOUNT HOLLY TRANSFER STATION
FALL & WINTER HOURS
SATURDAYS, 8:00 am to 2:00 pm
SUNDAYS, 9:00 am to 12:00 Noon
REMINDER: STICKERS ONLY, NO CASH!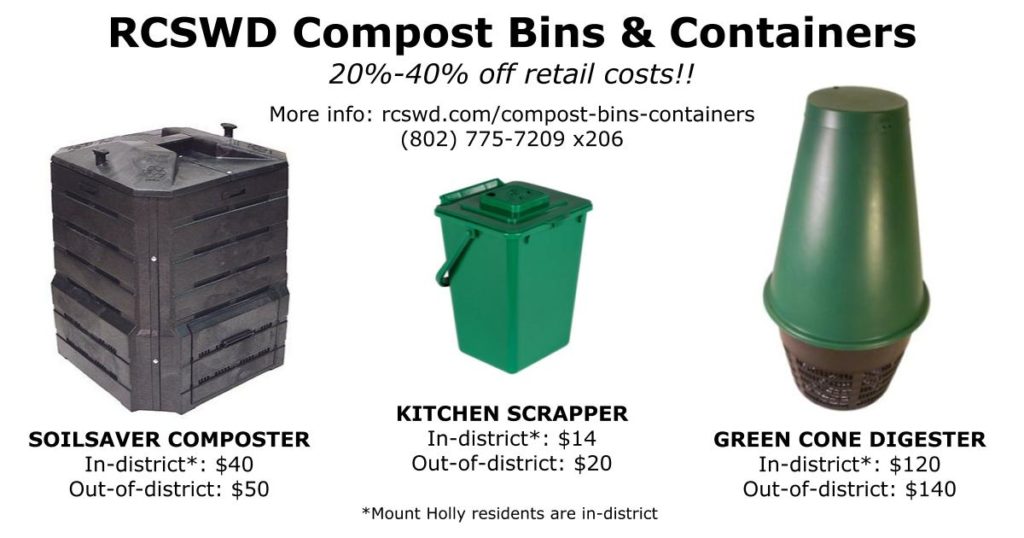 For more information, click here
"Be Smart/Stay Safe"
Executive Order Issued by Governor Phil Scott
In Effect until November 15th
(All of Governor Scott's Executive Orders can be found here: https://governor.vermont.gov/document-types/executive-orders)
Coronavirus – COVID 19 Reminders
To Help Stop the Spread of Coronavirus:
STAY HOME: Leave only for essentials & avoid close contact with others
COVER MOUTH & NOSE: Wear a mask or cloth face covering in public settings
PRACTICE SOCIAL DISTANCING: Stay more than 6ft apart
WASH HANDS: Wash them for 20 seconds & wash them often
CLEAN SURFACES: Disinfect frequently touched surfaces
COMING TO VERMONT? Quarantine at residence for 7-14 days (for additional guidance, click here)
FEEL SICK? Stay home
For additional information, see the World Health Organization website: https://www.who.int/emergencies/diseases/novel-coronavirus-2019/advice-for-public
Also see the Town's webpage: http://www.mounthollyvt.org/coronavirus-covid-19/
Mount Holly
SWAP SHED
Good to Excellent Quality Reusable Goods Only
No Clothing
No Electronics
Keep it Neat!
If unsure about an item for the Swap Shed, ask Kevin or Pete.
No Junk! NO Junk! NO JUNK!
Happy Swapping!
Green Mountain Passport Program